Who Is Liable In A Wrongful Death Lawsuit?
Wrongful death lawsuits are lawsuits that a victim's family members file against the negligent party if the victim has passed away. If someone passes due to another party's negligent actions in California, then the victim's family members have the right to file a lawsuit under their own name. This means that a family member can seek damages on the deceased's behalf. Each state has a different set of wrongful death statutes and requirements as to who could file a wrongful death lawsuit. There needs to be a certain familial relationship between the party filing the lawsuit and the deceased.
If you have lost your loved one in an accident due to another party's negligence, contact our top-rated Los Angeles wrongful death attorneys today. Wrongful death is a very specific type of lawsuit that needs to be handled by an experienced and highly qualified attorney. Your attorney should also be very knowledgeable about the different laws in the state that you are located in. If you hire an attorney that may not be experienced in wrongful-death lawsuits, the attorney could potentially have your case dismissed, and you may not be able to recover any compensation.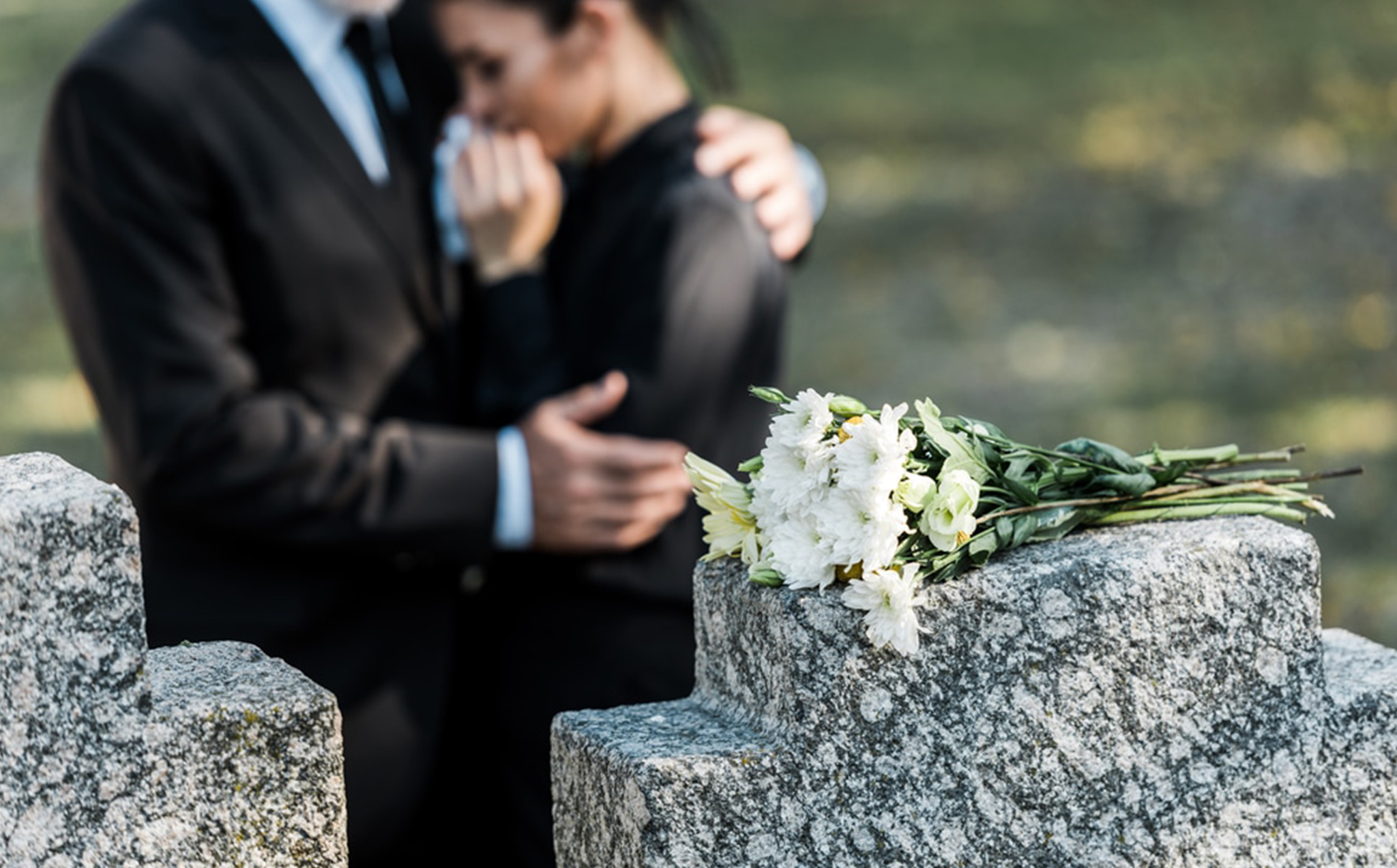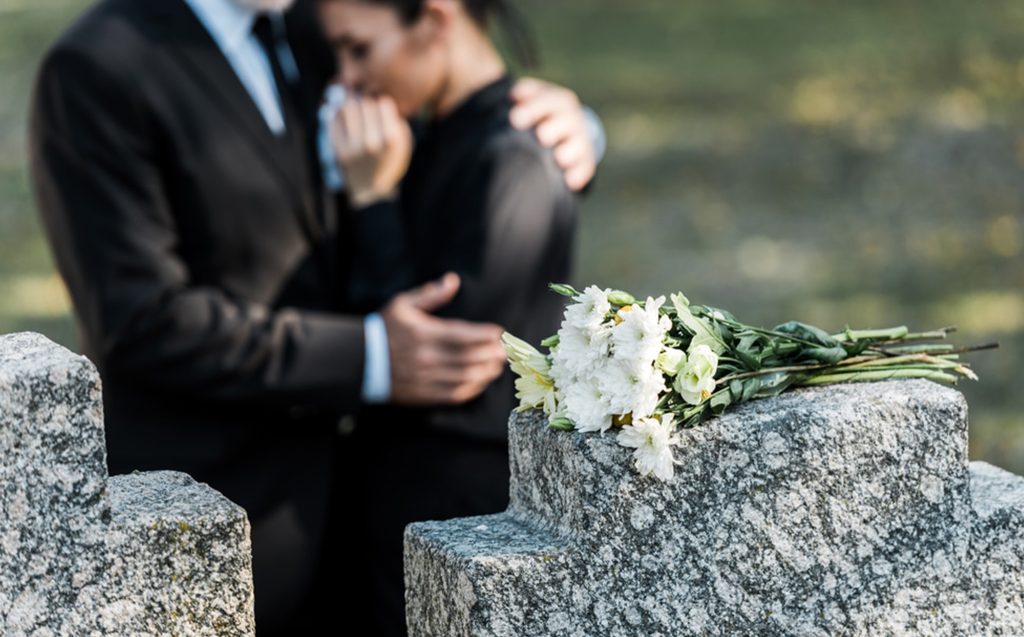 How much do wrongful-death attorneys cost?
We understand that after losing a loved one, you may not have the financial means available to move forward with hiring an attorney. That is where we come in. Our attorneys work on a contingency basis, and only collect compensation if we win a settlement or a judgment with the other party. Our team of attorneys speak several different languages, and are readily available and convenient for you. If you would like to speak to our attorneys on the phone, we can hold a consultation through the phone.
Who is sued in a wrongful death lawsuit?
Other drivers: in the case of a car accident, motorcycle accident, pedestrian accident, the most obvious answer would be the other driver who was negligent and caused the accident. All drivers have a duty to drive safely on California roads. This means that if a driver fails to drive safely, then they will be held responsible under California's laws and Vehicle Codes. One of the most common instances of negligent conduct while driving include texting while driving, talking while driving, speeding, and driving under the influence of drugs and / or alcohol. When the other drivers take such negligent measures, they will be responsible for the lawsuit, and could be held responsible for the wrongful death case that you may have against them.


Employer: if the employer hired an employee who was negligently driving or acting negligently within their job, then the employer could be held responsible under California law. The most common example of this is getting hit by a mail delivery truck driver. The truck driver's employer will be held responsible. The number one concern for holding an employer responsible is asking whether the employee was on the job. If the employee was not on the job at the time of the accident, then the employer will not be held responsible.


Employee: if the employee was not acting within their job at the time of the accident, for example, they were driving home and caused a car accident, then they could be held liable in the wrongful death lawsuit. This is why an experienced attorney is necessary to investigate the accident, and gather employee records to determine if the employer or the employee could both be held liable.


Government agency: in certain circumstances, a government agency could also be held responsible. Government agencies have a responsibility for employing contractors, road maintenance workers, and construction workers throughout the city. This means that if you are involved in an accident while at a construction site, a car accident due to a pothole in the road, or a slip and fall accident while on government property, you could hold the government agency responsible for your injuries. The number one thing our attorneys advise is to contact our car accident attorneys as soon as possible after being involved in such an incident. If you were to file a lawsuit against a government agency, you must file the lawsuit within 6 months of the accident. If you file the lawsuit after 6 months, then you could potentially lose on your lawsuit. There are specific rules and regulations involved with filing a lawsuit against a government entity, contact our attorneys to see what steps you should take.


Manufacturer or product retailer: a manufacturer or product retailer could be held responsible in the case of a product defect. A product defect means that the product has a design defect, a manufacturing defect, or a warranty defect. A design defect occurs when the product is designed improperly from the beginning. A manufacturing defect occurs when that specific item was not made properly and is faulty. A warranty defect occurs when the product does not have a proper warning or direction. To determine exactly what type of defect your accident involved, contact our product defect attorneys today.
We know just how stressful and traumatic it could be to have to file a wrongful death lawsuit. Our car accident attorneys have decades of experience representing family members who have wanted to get closure on behalf of their family members. The number one reason why family members file wrongful-death lawsuits is to get closure and to be able to financially move on with their lives after the loss of a loved one. For example, wrongful-death lawsuits involve compensation for funeral and burial expenses.
Who can file a wrongful death lawsuit?
The plaintiff is the party that initially files the wrongful death lawsuit. A plaintiff is the member of the decedent who has made a claim for damages. Under California law, only specific groups are able to file a claim for damages. The wrongful death action is only allowed for certain groups. This means that only certain family members could file an action against the defendant who caused the accident. The different parties that could file a wrongful death lawsuit are:
The deceased spouse, or domestic partner
The deceased's children
The deceased's grandchildren
If the deceased does not have any other surviving family members, then the court will determine who may be next in line. For example, the deceased's brothers or sisters may also be able to recover and file a wrongful death action.
When does wrongful death apply?
Wrongful death claims could apply to a variety of legal cases, which may include:
Murder: if someone intentionally kills the victim, then the victim's family members will be able to file a lawsuit. Not only will this case fall under a criminal case, but also a civil matter as well.
Personal injury: personal injury includes accidents such as car accidents, bus accidents, truck accidents, slip and fall accidents, hotel accidents, pool accidents, etc.
Medical malpractice: Medical malpractice is a type of lawsuit against a medical professional for failing to act within the standard of care, and failing to diagnose a condition properly. If a medical professional fails to act, or acts incorrectly, then the patient who has passed away will be able to have a wrongful-death claim made by their family members.