What Are Emotional Damages?
Being involved in an accident could involve several different types of damages that many do not even realize at the time of the incident. For example, the most common damage that comes to mind is property damage and medical bills. However, with severe injuries that result from an accident, the victim may also suffer emotional distress. For example, a severe injury could leave the victim living a different life, and not being able to do the things that they used to prior to the accident. This can take such a large emotional toll on the victim.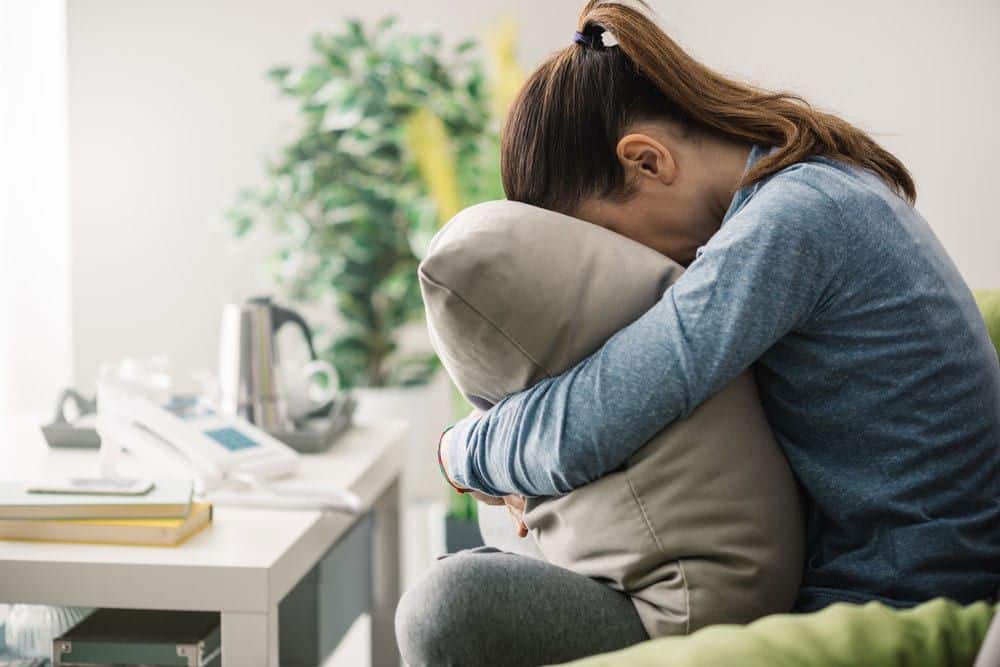 What does emotional damages contain?
Emotional damages contain both the psychological and the physiological harm caused by another party. This could be very difficult to initially calculate, especially when compared to medical bills that have all the numbers laid out on paper. It can be very difficult to put a price on someone else's physiological and psychological injuries. Almost all injury accompanies some type of emotional distress that the victim suffers. For those living in California, there are several laws that favor victims' emotional suffering. In California, victims who have suffered in an accident have the ability to file a lawsuit for the emotional damages suffered from the injuries.
When can you receive emotional damages?
Emotional damages can be caused from both negligent and intentional actions by an at-fault party. Meaning that a party could act in any negligent manner and cause an accident, or can purposefully act with the intention to cause the accident.
What are some signs that point to emotional distress?
If your loved one has been involved in an accident, there are some symptoms or key indicators that may point to a suffering of emotional distress. Some signs that point to emotional distress could be:
Eating very little
Lack of sleep
No energy
Easily frustrated
Mood changes
Suicidal thoughts
Difficulty going back to work
Difficulty going back home
Pain
Headaches
Smoking
Excessive drinking
Excessive use of drugs
Excessive use of prescription medication
Constant fear
Fast heart rate
Being confused
Being hostile
Being shy
Fatigue
Constant fear of guilt
Avoiding friends
Avoiding family members
What type of accidents cause emotional distress?
A variety of accidents may lead to severe injuries that could cause emotional distress. Examples of accidents may include:
Car accidents
Bus accidents
Metro accident
Train accidents
Bicycle accidents
Cab accidents
Uber accidents
Workplace accidents
Construction accidents
Dog bite accidents
Defective products
Pool accidents
Trip and fall accidents
What injuries caused emotional distress?
Traumatic brain injuries
Back injuries
Leg injuries
Arm injuries
Lacerations
Amputations
Slurred speech
Difficulty remembering
Difficulty speaking
What are some examples of emotional damages?
There is no single distress or emotion that qualifies for all emotional damages sought. Emotional damages can vary from person to person. Examples of emotional damage includes:

An anxiety attack from the aftermath of the injuries or accident
PTSD caused by the injuries or accident
A panic attack caused by the accident
Insecurities caused by the injuries
Lower self-esteem and mood changes caused by the injury
What are different ways of asserting an emotional distress claim?
The most common way of asserting a legal claim for emotional distress is through pain and suffering. The term pain and suffering is used to refer to the mental and emotional toll the accident and injuries took upon the victim.


Another claim for emotional distress can include infliction of emotional distress. This occurs when the victim was not physically injured, but instead suffered emotional trauma. This is a very rare claim to make, especially in personal injury.

To specifically determine what type of claims you could recover, contact our experienced car accident attorneys in Los Angeles today for more information. In order to determine what type of damages apply to you, we recommend that you speak to one of our top-rated car accident attorneys. Our attorneys offer free consultations, where we will review all the details regarding your accident claim, along with the emotional distress you have suffered or are suffering.
 
How do you prove emotional distress?
This is one of the most difficult things to prove when asserting damages in a personal injury lawsuit. That is why it is important that you have an experienced attorney who has sought after emotional distress in the past. Our car accident attorneys have decades of experience seeking emotional distress damages from at fault parties, and have recovered hundreds of millions of dollars for our clients who have suffered an emotional toll.
In order to prove emotional distress, there are several different factors that our attorneys look at, including:
Physiological assessments
Psychological assessments
Medical reports
Personal testimony
Any other physical conditions that have transpired from the emotional distress (such as rapid shaking or irritable bowel syndrome)
What should I do if I have been suffering emotional distress after an accident?
If you believe you have suffered or are suffering emotional distress after an accident, our attorneys recommend that you keep a daily journal. Keeping a journal or a diary and documenting your thoughts and feelings will help our attorneys understand exactly what type of emotional distress you are suffering, and how you could recover compensation for that. We recommend that the more evidence you gather concerning your emotional distress, the better it is for our attorneys.
How much do our emotional distress personal injury attorneys cost?
Our car accident attorneys work on a contingency basis, and only collect compensation from our clients when we have recovered compensation in their favor. This means that we do not get paid unless our clients get paid. Whether it is a judgment or a settlement, we will then recover compensation from our clients. We understand just how big of a toll an emotional distress claim can take on a victim, and we understand that not everyone has the financial means to hire an attorney immediately after an accident.
What are other types of damages?
Other than emotional distress damages, there's a variety of other types of damages that are easily calculated, and are referred to as economic damages. These types of damages are considered to be more straightforward and include damages such as:
Medical bills
Past lost wages
Future lost income
Future medical assistance
At home care
Have you suffered emotional distress from an accident? Call our attorneys today.
One of the most common mistakes that accident victims make is not knowing when to pursue emotional distress damages. That is why having an attorney that is experienced in personal injury will help you with your case tremendously. Call our attorneys today to see how we can help you get damages for your emotional distress. You should not have to do this alone. Our experienced car accident attorneys are on standby to help you with every step.
After you have been involved in an accident, we recommend that you speak to one of our attorneys immediately. The longer you wait, the more you may have to suffer, whether it is financially, emotionally, mentally, or legally. Almost everyone suffers some type of emotional distress, but those who have suffered severe injuries may suffer severe emotional distress. This could have a heavy impact towards your financial recovery.